&nbsp/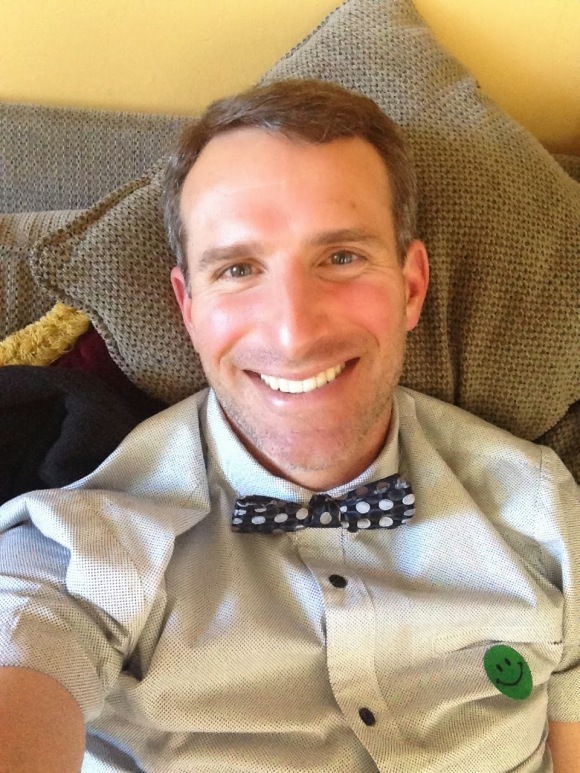 Ed. Note: Peter Myers is a teacher in Portland, Oregon. He began teaching in the Bay Area in 2002 and spent two years in South Africa with African Leadership Academy before returning to his Pacific Northwest roots in 2010. Peter is currently teaching 9th grade Global Studies, as well as 12th grade Health. 
 When I first started teaching 13 years ago, I wanted to quit almost every single day of the week. I would end my day in my Department Coach's room, providing a play-by-play of the day's events, unloading in detail every thought, action, and interaction I had had. It always ended with me saying the same thing to her: "There HAS to be somebody better at this than me! These kids deserve better! I will NOT be here tomorrow!"
Every day I wanted to quit. Every day I wanted more for my kids than I felt I had to offer.
The self-examination process in teaching is brutal. The National Commission on Teaching and America's Future estimates that a third of all new teachers leave after three years, and 46 percent don't make it past five. People don't enjoy feeling like they suck at their job. As teachers, we KNOW when we're not cutting it because there is a captive audience of love muffins and/or gremlins that sit six feet in front of us, constantly providing feedback — some solicited, most not — on how we're doing. (Love muffins and/or gremlins is a post for another time.)
There's one other profession I've been part of that reminds me of teaching: waiting tables. Serving people in the classroom or in a restaurant share many similarities, not least of which is a reflection on one's competency and capability. When other people get to critique how good or bad you are at your job, it's nearly impossible not to take it personally. At best, it's a challenge to strive for improvement, which is why career educators develop the fortitude AND skills to thrive in the classroom.
Teaching is not easy, but it gets easier once you figure out what works and what doesn't work in the classroom. And what works and what doesn't work can change day by day, class by class, and even minute by minute, depending on myriad of variables that are not often in your control.
Thirteen years later, I don't want to quit every day. In fact, I usually tell new teachers that one of the ways I've measured my own success as a teacher is how often I've wanted to quit over the years. After going from an almost daily quitting rate in year one, years two and three saw a gradual decline from weekly to monthly. When I hit year four, I felt in my element; the craft of teaching was something I not only enjoyed, but was good at. And year four turned out to be—to date—the worst year of my teaching career. (That, too, is a post for another time.) But I weathered the storm that year, thanks to an amazing principal and colleagues, and have continued on my journey.
In my first year of teaching, I shared a quote with my students from Chinese philosopher Lao Tzu: "The journey of a thousand miles begins with a single step." I thought I was sharing it with them for their benefit. Turns out, it was for mine.